CAN DESIGN
Introducing the limited release of the brewery BEERFARM.
Fruitasaurus Rex – a mammoth celebration of bright tropical fruit wrapped up in a juicy pastry sour.
This flavour party, where sweet and tart have come to play together, showcases juicy pineapple, passionfruit, and mango as the fruit additions – your new companion for the sunny days ahead.
The presence of lactose creates this beer's slightly viscous, silky mouthfeel and a punchy fruit finish makes this a balanced, moreish one to enjoy.
This heavy hitter is a 7.6 percenta! Always drink responsibly. Now pouring and sold in all good venues and bottlo's around Western Australia.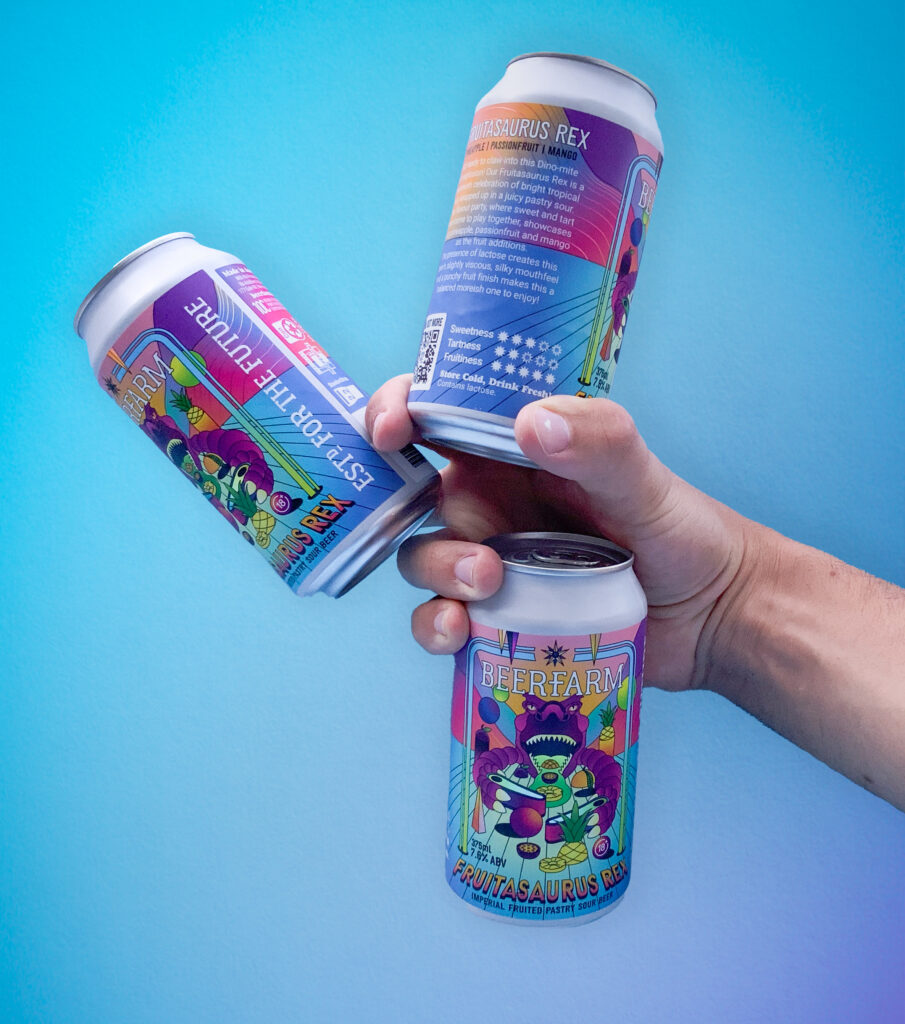 A playful approach to a summery beer. A contemporary take on a T-Rex showcasing the flavours of the beer in strong and vibrant colours. An illustrations with an edginess.
The imagery evoke the tastes of the fruit and the taste of summer.